LAURIE
IT'S GOT TO FEEL RIGHT
At LAURIE we love wardrobe classics and timeless styles you can go for season after season. 
Because you can trust them, and they are so comfortable to wear. LAURIE never compromises on quality, comfort, or Earth. LAURIE is for longevity and a beautiful future.
DESIGNING WOMEN'S TROUSERS SINCE 1987
DNA
LAURIE offers women's clothes, with a special focus on trousers. 

The style that characterised LAURIE in the 1980s was based on the world of denim – and it still is. Today, LAURIE is characterised as Scandinavian design combined with a casual feel, always with a modern lifestyle in mind.
The philosophy behind the Danish LAURIE brand is to create simple and timeless items for women of all ages who value unique quality and exquisite comfort. The collections are designed to
offer comfort and style for women and with a desire to create wardrobe favourites.
All materials are carefully selected and always from the most sustainable textiles on the market. 
The essence of the brand is pure and stylish fashion with an irresistible casual touch – an interesting combination of simple and casual elegance brought to life by the original, timeless, and direct brand DNA. This is characterised by the designer's down-to-earth approach to Scandinavian style..
DESIGN
Heading
Use this text to share information about your brand with your customers. Describe a product, share announcements, or welcome customers to your store.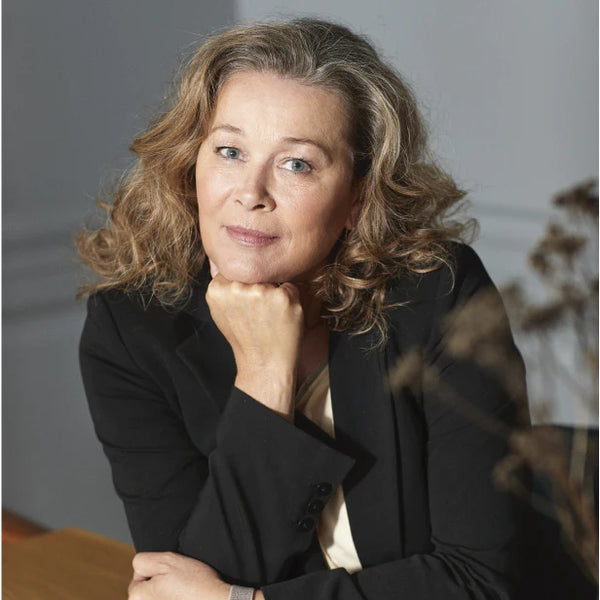 LAURIE TAKES RESPONSIBILITY
Even though we are only a drop in the large ocean of textiles, we still have the power to create perceptible improvements in an industry which is often much criticised – and with good reason. Like we refuse to compromise on the quality of your trousers, we also refuse to compromise on the quality of life and human rights for those who make them.
Lena Trend, Owner