Article: Guide: 5 great tips from our stylist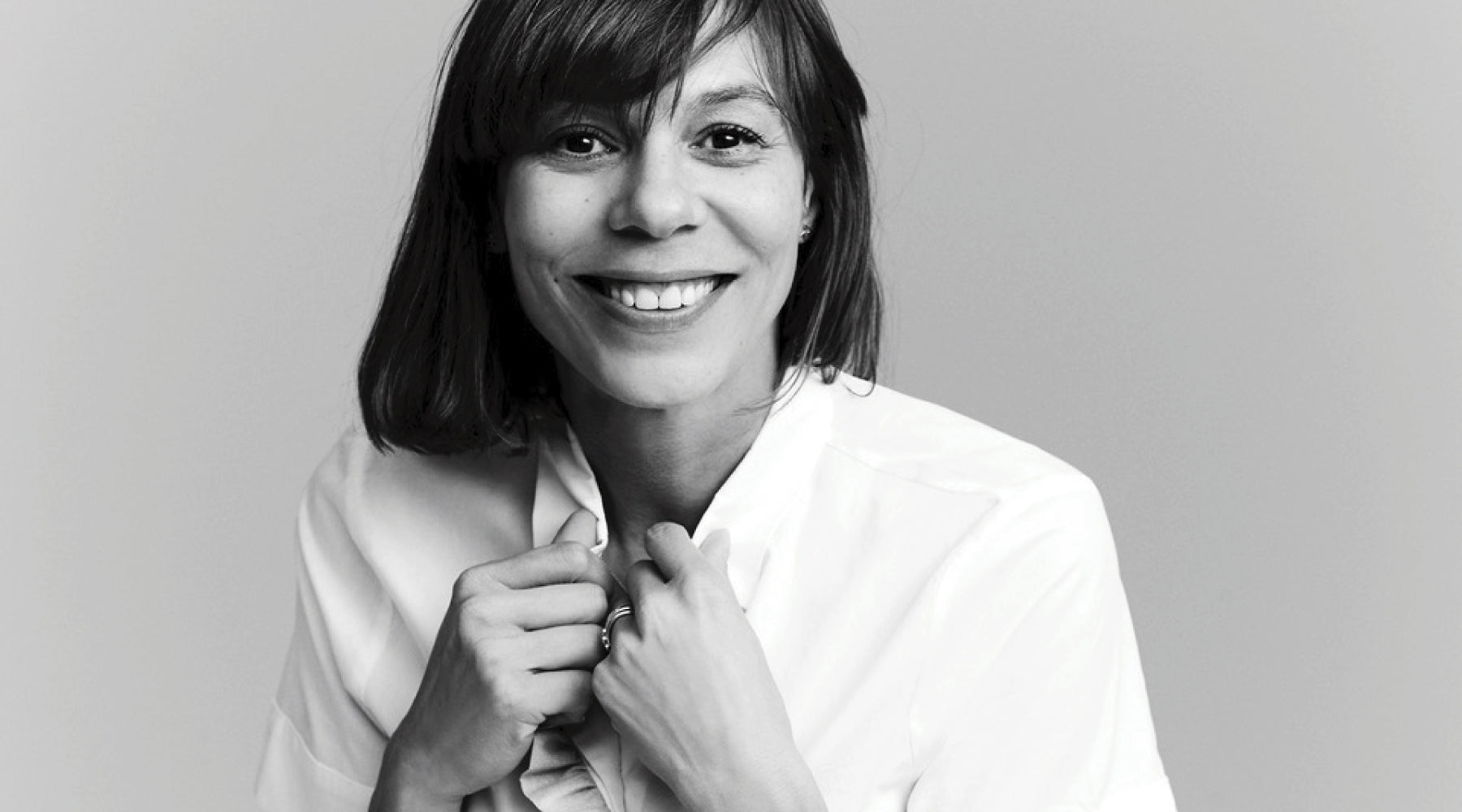 Guide: 5 great tips from our stylist
The perfect trousers are easy to find
– once you know what to look for
A great pair of trousers should sit comfortably on the waist, support you in the right places and, of course, show your best features to advantage. There's a lot to consider when looking for your perfect trousers. That is why we have teamed up with Louise Amstrup, who has worked as a professional stylist and fashion editor for 25 years. Here, she offers some excellent advice on how to choose the perfect pair of trousers that look good and reflect who you are.
1. Accentuate your best features
Consider what you like about your body. Do you love your long legs, your shapely bottom or perhaps your hourglass figure? Use your trousers to accentuate your best and favourite features.
If you have long legs, you can draw attention to them by choosing trousers with a high waist. If you have a shapely bottom, make the most of it by choosing trousers with stitch detailing on the seat. A pair of dark-coloured trousers can flatter an hourglass figure – particularly if they draw attention to the waist. Trousers with wide or straight legs also accentuate an hourglass figure.
2. Dress for your body shape
Choose a pair of trousers that flatter your body shape and create harmony. There are countless body types, and it can be difficult to decide which one your body is – pear, apple, hourglass, rectangle, petite or tall? There are any number of combinations, which is why it's essential that you determine which unique combination you are.
You can then consider how best to dress for your shape. If you are petite, shorter trousers will make your legs appear longer, while trousers that are wider at the ankle can balance a pear-shaped figure. Pleats at the top or cigarette trousers can add more shape to tall, rectangle-shaped frames. If you are an apple shape, draw focus away from your tummy by choosing trousers with a side zip or ones with a high or low waist.
3. Comfort
It's vital that you feel comfortable when wearing trousers. Trousers should neither be too tight in the wrong places nor so loose that they sag at the back. Consider too why you are wearing the trousers.
For example, how flexible do your trousers need to be? If you are a nursery teacher, your trousers should really have some give and a high waist, so your top doesn't come untucked when dealing with children at their level. If you spend most of the day at a desk, it's a good idea to choose trousers that are comfy to sit in. In both cases, it's a good idea to choose trousers in a material with some stretch that allows for movement. A high waist is feminine and gives the impression that the trousers fit where they should.
4. Invest the time
As with anything, it pays to take your time. If you are to find the perfect trousers, then be sure to feel the fabric, try the trousers on and try a lot of different types. So be patient and spend some time in the fitting room.
5. It's all about styling
A pair of trousers isn't necessarily about creating just one look. Choose a pair that you can style in different ways. Try different tops with them or a belt. Turn the legs up in spring and show off those ankles – this also gives your trousers a more feminine look.